Annual Exam:
Your pet's annual check-up includes a thorough physical exam, head to tail. Yearly wellness exams keep your animal up to date on not only vaccinations, but also allows for your veterinarian to detect a problem in its early stage, allowing these issues to be treated and resolved with less difficulty, better success, and less expense. Your veterinarian will make recommendations based on age, lifestyle and overall health.
Vaccinations, routine deworming, and preventative medicines and supplements are important components of your pets wellness care. They not only prevent life-threatening diseases, but prevent diseases that are very expensive to treat. Your veterinarian may recommend screening tests based on your animals age and specific needs to prevent certain health problems.
If you're in need of an exotic vet, you're in luck. We provide preventative care for many exotic and nontraditional pets ranging from pocket pets like guinea pigs, hamsters, ferrets, and rabbits to reptiles, avians, and amphibians. Whether you want to discuss how you can create a comfortable habitat for your pet or you have questions about what to feed them, we're here to help.
It's a good idea to keep an accurate medical diary not only of the procedures and vaccinations your pet receives at the vet, but also of notes on things like your pet's elimination habits and any physical changes or unusual occurrences. Keeping track of these seemingly innocent occurrences may help explain results of your pet's medical needs.
Click here to fill out your pre-exam paperwork.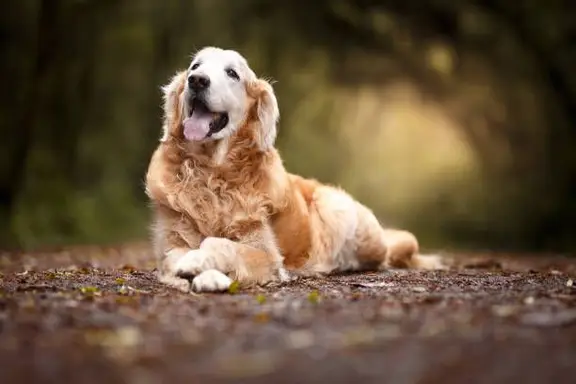 Senior Pet Care:
Small dogs and cats are generally considered to be "seniors" at seven years of age. While, larger breed dogs tend to have shorter life spans and are considered senior at five to six years of age.
Although age is not a disease, elderly animals can develop age-related problems. Yearly wellness exams, senior blood screening, and good at home care allows our furry friends to live happy, healthy, and active lives into their senior years. While it may be easy to spot the outward signs of aging such as a slower pace or graying hair coat. It's important to remember your animals internal organ systems are also changing. Senior animals are more likely to develop diseases such as kidney, liver, and heart disease; cancer, or arthritis.
Click here to schedule your senior pets exam with senior bloodwork.

Dental Care:
Like you, your pets require regular dental care to prevent tooth loss due to decay and neglect. Some cooperative pets readily go-along with a tooth and gum brushing, while others will not and an annual cleaning by your veterinarian maybe in order.
Periodontal disease is the most common dental condition in cats and dogs, by the time your pet is 3 years old, there will likely be some early evidence of periodontal disease, which will worsen as your pet ages. Early detection and treatment are crucial, because advanced periodontal disease can not only cause pain for your pet, but also kidney, liver, and heart muscle diseases.
The treatment of periodontal disease involves a thorough dental cleaning and potentially extractions depending on the severity of the disease.
For more at home dental care tips visit the Veterinary Oral Health Council website at http://www.vohc.org/


General Surgery:
At Gunnison Vet Clinic & Critter Sitters we are equipped to for both routine and complex surgical procedures. We approach every procedure with dedication and skill. With personalized pre- and post-operative protocols to your pet's specific health condition and needs; we ensure positive outcomes for our patients. While under anesthesia, your pet is kept warm while our trained veterinary technicians carefully monitor your pets heart rate, respiratory rate, blood pressure, oxygen level, and body temperature. We also provide comprehensive pain management to ensure your animal is as comfortable as possible before, during, and after surgery. And after your pet goes home, we will contact you to check in and make sure everything is going well.
Spaying & Neutering: Advanced Surgery:
Help your pet live a long, healthy life Surgery on eyes, ears, stomach, intestines, bladder, orthopedics, and cesarean sections
Nutritional Counseling for all Life Stages. The importance of good nutrition in your pet is essential. It can make a difference for the development of a young growing animal, the brain function of a senior animal, or the mobility of an arthritic animal. Nutrition plays a crucial role in the overall health and well-being of your animal from the day you bring them home to the final days of their lives.
Are you comfortable interpreting pet food labels? Do you know how many calories your pet should eat each day? Are you under- or overfeeding your pet? Did you know that your pet's nutritional and metabolic needs change with age? Did you know there are diets formulated to assist in management of various medical conditions, such as arthritis, diabetes, kidney disease, and heart disease?
It can be easy to become overwhelmed by the multitude of pet foods available. Whether your pet has special nutritional needs or needs to lose a few pounds, we can help you achieve your goals and keep your pet healthy. We can help with dietary selection and feeding practices for animals of all types and life stages. If your animal has a specific medical condition, we can help you pick the most appropriate diet and supplementation needed to suit your pet's needs.
We routinely stock a variety of canine and feline prescription and non-prescription diets including products from Royal Canin and Hill's Science Diet. We can help you navigate through the multitude of choices to achieve optimal nutrition for your pet.
Click here for our online pharmacy and pet supplies.
Urgent Care:
We have veterinarians and personnel on duty who are trained and equipped to handle any urgent medical need your pet may have. If you feel your pet needs to be seen before your regularly scheduled appointment, our veterinarians will work to fit your pet in. Our team is equipped to handle all your urgent care needs such as: vomiting, diarrhea, cuts and wounds, coughing, difficulty breathing, poisoning, seizures, shock, neonatal care, and more.
When you arrive, our receptionists will get a brief medical history from you, while the veterinary staff triage your pet. As soon as a veterinarian has evaluated your pet they will give you a call to go over next steps (diagnostics, treatment, hospitalization, etc.).
We are also available for intensive care for critically ill or injured animals during business hours. If you feel that your pet needs urgent care, please do not hesitate to call us or bring your pet in for immediate assessment and treatment. Patients are assessed and treated in the order of the severity of their condition.

Referrals:
Has your veterinarian referred you to a specialist? Veterinarians all over the world work together to provide you and your pet the best care possible. As Gunnison, Colorado is a remote town, with limited veterinary specialty services your vet may recommend you visiting a board certified specialist. These veterinary specialists have completed advanced studies in specialties such as internal medicine, oncology, cardiology, or emergency care. They will come up with a perfect protocol for your pets specific needs, and when they need follow up care or regular monitoring at home, Gunnison Veterinary Clinic will work directly with your specialist to make sure your pet medical needs never skips a beat.


Small Animal Referral Centers