Gunnison Veterinary Clinic
In your search for a veterinary facility, we believe you should expect high quality care, as well
a, gr

eat service. Our goal at Gunnison Veterinary Clinic is to assemble a veterinary health care team committed to providing exceptional client service and veterinary health care. Our veterinarians are calm, compassionate, and always willing to explain the diagnostics, treatments, and procedures your pet may need. Gunnison Veterinary Clinic provides quality veterinary care for dogs, cats, horses, cows, goats, sheep, pigs, avian, and exotics. We strive to make both you and your pet feel comfortable, we believe that your pets are part of your family and ours.






We offer a variety of products, food, and medications to keep your pet happy and healthy. Our in-house pet pharmacy is stocked with parasite preventatives and prescription medications used to treat injuries and illnesses of all kinds.
Our team strives to accommodate all appointment requests to the best of our ability. Urgent care and emergencies are accepted during clinic hours. If you feel your pet is having an urgent medical problem, please call us or come in immediately. If possible, we ask that you to call before coming in so that a team member can advise you on next steps for your pets particular emergency.
As a full-service animal hospital, we offer the following:
Preventive & Wellness Care, Microchipping, Veterinary Surgery, Advanced Diagnostics, plus more services.
A non-invasive way to Digital x-rays assist
diagnose sick & injured pets. diagnosing illness & injury.



Your pet's annual check-up includes a thorough physical exam, head to tail. We treat many animals large and small.

Yearly wellness exams keep your animal up to date on not only vaccinations, but also allows for your veterinarian to detect a problem in its early stage, allowing these issues to be treated and resolved with less difficulty, better success, and less expense. Your veterinarian will make recommendations based on age, lifestyle and overall health.
Vaccinations, routine deworming, and preventative medicines and supplements are important components of your pets wellness care. They not only prevent life-threatening diseases, but prevent diseases that are very expensive to treat. Your veterinarian may recommend screening tests based on your animals age and specific needs to prevent certain health problems.
Schedule Your Appointment Today
If you're in need of an exotic vet, you're in luck. We provide preventative care for many exotic and nontraditional pets ranging from pocket pets like guinea pigs, hamsters, ferrets, and rabbits to reptiles, avian, and amphibians. Whether you want to discuss how you can create a comfortable habitat for your pet or you have questions about what to feed them, we're here to help.
Although age is not a disease, elderly animals can develop age-related problems. Yearly wellness exams, senior blood screening, and good at home care allows our furry friends to live happy, healthy, and active lives into their senior years.
While it may be easy to spot the outward signs of aging such as a slower pace or graying hair coat. It's important to remember your animals internal organ systems are also changing. Senior animals are more likely to develop diseases such as kidney, liver, and heart disease; cancer, or arthritis.
In ruminants and horses it is important to have their fecal, hooves, and dentition checked not only in the spring but also in the fall before the harsh winter months.
Dental Care:
Like you, your animals require regular dental care to allow for proper chewing and prevent tooth loss due to decay and neglect. Some cooperative pets readily allow tooth and gum brushing, while others will not and an annual float or cleaning by your veterinarian maybe in order.
Did you know?
Periodontal disease (dental calculus and gingivitis) is the most common dental condition in cats and dogs.
While, malocclusion disease is the most common dental condition in exotics and large animals.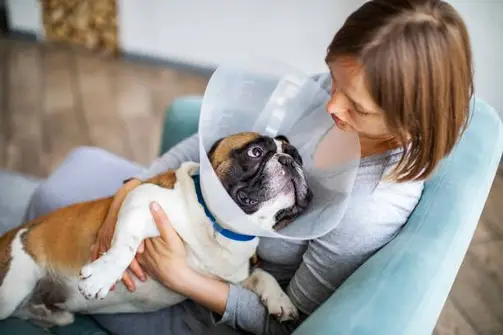 At Gunnison Vet Clinic we are equipped to for both routine and complex surgical procedures. Whether you pet is undergoing a brief sedated procedure or under full inhalant anesthesia, our trained veterinary technicians carefully monitor your animal while your veterinarian performs their procedure. We also provide comprehensive pain management to ensure your animal is as comfortable as possible before, during, and after surgery. And after your pet goes home, we will contact you to check in and make sure everything is going well.
Spaying & Neutering:
Castrating & Dehorning:
Advanced Surgery:
Help your pet live a long, healthy life Keeping your herd safe Surgery on eyes, ears, and other soft tissue areas.
Nutritional Counseling for all Life Stages
The importance of good nutrition in your pet is essential. It can make a difference for the development of a young growing animal, the brain function of a senior animal, or the mobility of an arthritic animal. Nutrition plays a crucial role in the overall health and well-being of your animal from the day you bring home your new pet through the final days of its life.
We can help with dietary selection and feeding practices for animals of all types and life stages. If your animal has a specific medical condition, we can help you pick the most appropriate diet and supplementation needed to suit your pet's need.
Urgent Care:
We have veterinarians and personnel on duty who are trained and equipped to handle any urgent medical need your pet may have. If you feel your pet needs to be seen before your regularly scheduled appointment, our veterinarians will work to fit your pet in. Our team is equipped to handle all your urgent care needs such as: vomiting, diarrhea, cuts and wounds, coughing, difficulty breathing, poisoning, seizures, shock, neonatal care, and more.
When you arrive, our receptionists will get a brief medical history from you, while the veterinary staff triage your pet. As soon as a veterinarian has evaluated your animal, they will give you a call to go over next steps.
We are also available for intensive care for critically ill or injured animals during business hours. If you feel that your pet needs urgent care, please do not hesitate to call us or bring your pet in for immediate assessment and treatment. Patients are assessed and treated in the order of the severity of their condition.


Referrals:
Small Animal Referral Centers
Equine Referral Centers
Veterinarians all over the world work together to provide you and your animal the best care possible. As Gunnison, Colorado is a remote town, with limited veterinary specialty services your animal may need. These veterinary specialists have completed advanced studies in specialties such as internal medicine, oncology, cardiology, or emergency care. They will come up with a perfect protocol for your pets specific needs, and when they need follow up care or regular monitoring at home, Gunnison Veterinary Clinic will work directly with your specialist to make sure your animals medical needs never skips a beat.